Piab
Piab has a wide experience in various applications and industries, from pick and placing small candies to large heavy boxes. They also aim to reduce your energy consumption and improve your working environment.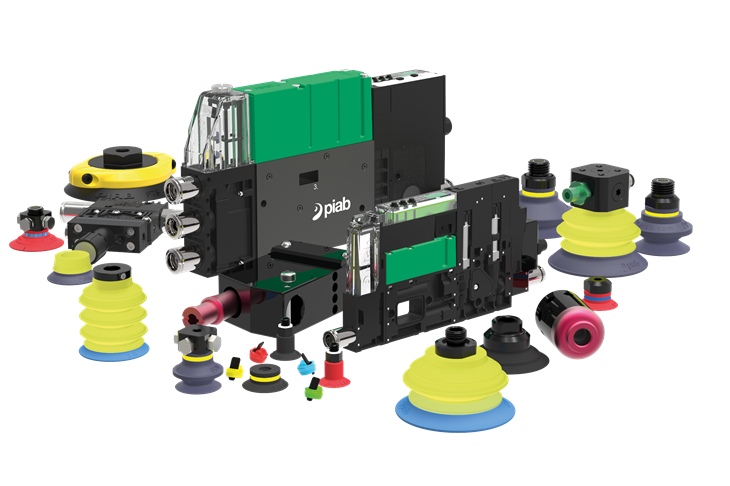 As a reliable partner to many of the world's largest manufacturers, Piab develops and manufactures a complete line of vacuum pumps, vacuum accessories, vacuum conveyors and suction cups for a variety of automated material handling and factory automation processes.
Packaging
Metal Sheets
Electronics
Glass
Wood
Plastics
MedTech
Powder & Granules
Suction Cups
A modular suction cup that fits most machines and that can be optimized for handling almost all materials. piGRIP's different lip types, optimized for various products to lift, ensure the right hardness/softness and sealing capability for your material.
Combined with the firm bellows, piGRIP is stable enough to handle faster accelerations and more high speed lifts as compared to traditional cups.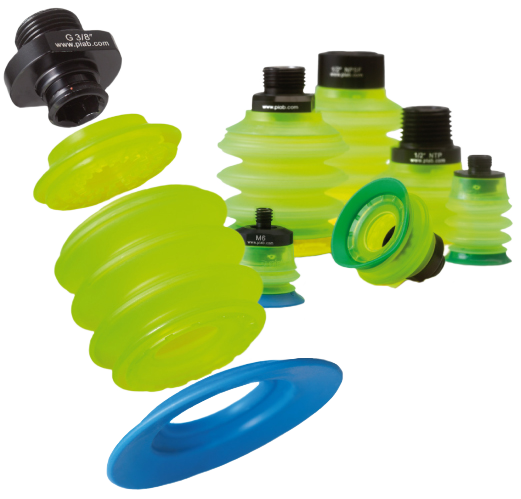 piCOBOT - End-of-arm vacuum tool
Featuring Piab's signature vacuum technology, enabling improved efficiency, productivity and working environments, piCOBOT offers industry certified plug-and-play extensions to the latest collaborative robots, so called cobots.
Automate the kitting process
The gripper is adjustable, together with piSAVE sense – an object sensing valve – the flexibility for kitting process is very big. piCOBOT can pick, one or two items in the same pick, with different shapes or structures.
Wide application range
Thanks to the multistage COAX cartridges the high flow capacity of piCOBOT is outstanding. It can grip anything from very porous to sealed material, from lightweight up to 7kg [15.5Ibs]. A vacuum system based on COAX® technology can provide you with three times more vacuum flow than conventional systems, allowing you to increase speed with high reliability while reducing energy consumption.
Plug and play
Technical and electrical interfaces are seamlessly adapted for UR robots which makes it truly plug and play for the customer. The URCap facilitates installation, set up and programming. There is also onboard intelligence, which makes piCOBOT adjust automatically for every different application.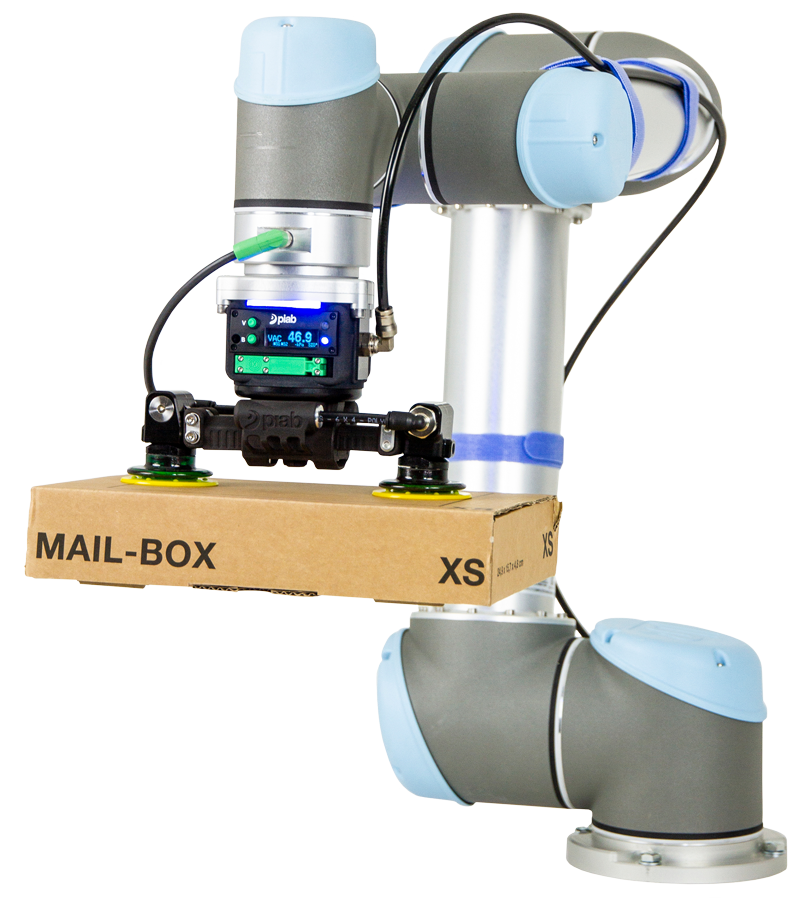 piSOFTGRIP - handle sensitive and difficult objects
Featuring Piab's signature vacuum technology, enabling improved efficiency, productivity and working environments, piCOBOT offers industry certified plug-and-play extensions to the latest collaborative robots, so called cobots.
piSOFTGRIP has three gripping fingers and a vacuum cavity, all made in one piece, resulting in a simple and robust product. As it is vacuum-driven, the gripping force is easily adjusted and controlled by the applied vacuum level.
Cost effective solution for sensitive and difficult objects
Intuitive and user-friendly design
As easy to control and install as a suction cup
Material is food compliant, detectable and antibacterial
Vacuum Gripper System – VGS
Piab's decentralized Vacuum Gripper system, VGS, is a product solution integrating high quality suction cups with COAX cartridges.
VGS makes selection, sizing and installation of a vacuum system much easier. Design and dimension mistakes for the vacuum system will be avoided.
You will enjoy the benefits of a more efficient and reliable vacuum system.
Increased machine speeds can be achieved thanks to faster response times with the vacuum source right at the cup and better initial vacuum flow which will grip the object faster.
The decentralized approach provides safety with one vacuum source per suction point and it also eliminates flow losses in long vacuum hoses, making maximum use of energy.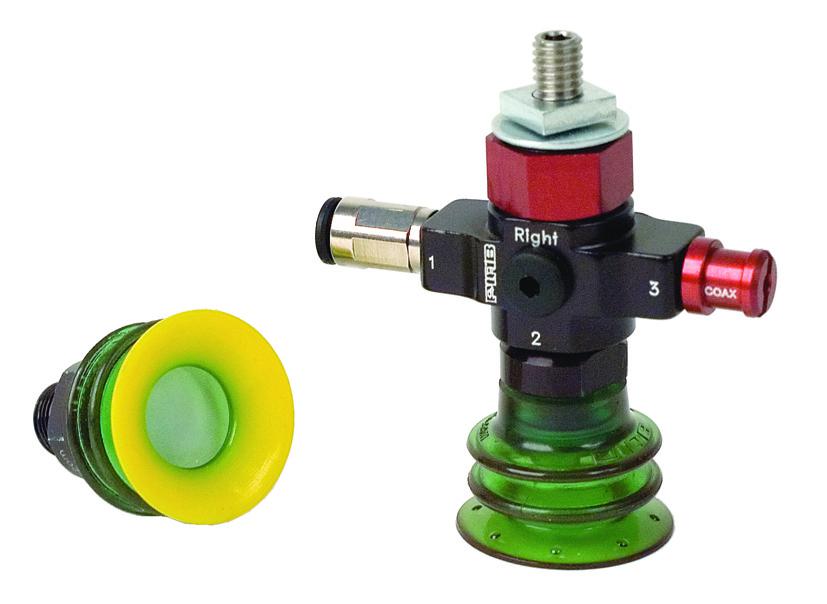 Decentralized Vacuum System
A decentralized system is designed to have the vacuum pump/cartridge placed directly at the point of suction.
Lowest energy usage
Fastest cycle time
Safest product handling
Independently working suction cups
Most consistent/even performance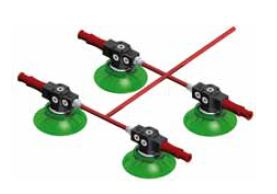 Centralized Vacuum System
A centralized vacuum system is designed to have one vacuum source for multiple suction points.
Easy installation
Easy vacuum sensing and controls
Light end-of-arm tooling
Simple filtration options
Some loss in system performance due to distance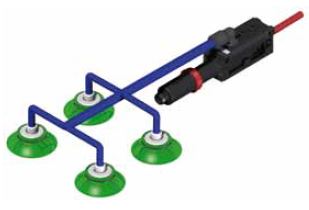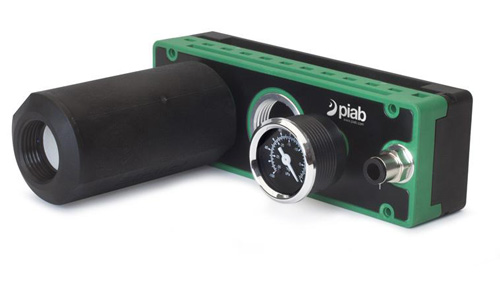 Vacuum Pumps & Generators
Piab offers a style of Vacuum Pump or Vacuum Generator to fit any application. Styles include inline, compact/stackable, standard, extra safety and chemical resistant.
Kenos Vacuum gripping systems
Kenos is a leading brand for large area vacuum grippers. It is designed and optimized to be used in various applications e.g. packaging, wood, food etc. The product group represents a flexible solution for the handling manipulation of several products with different shapes, dimensions and compactness. Most of the gripping systems can be equipped with integrated vacuum generation or suitable for separated vacuum generation (Pump or Side channel blower).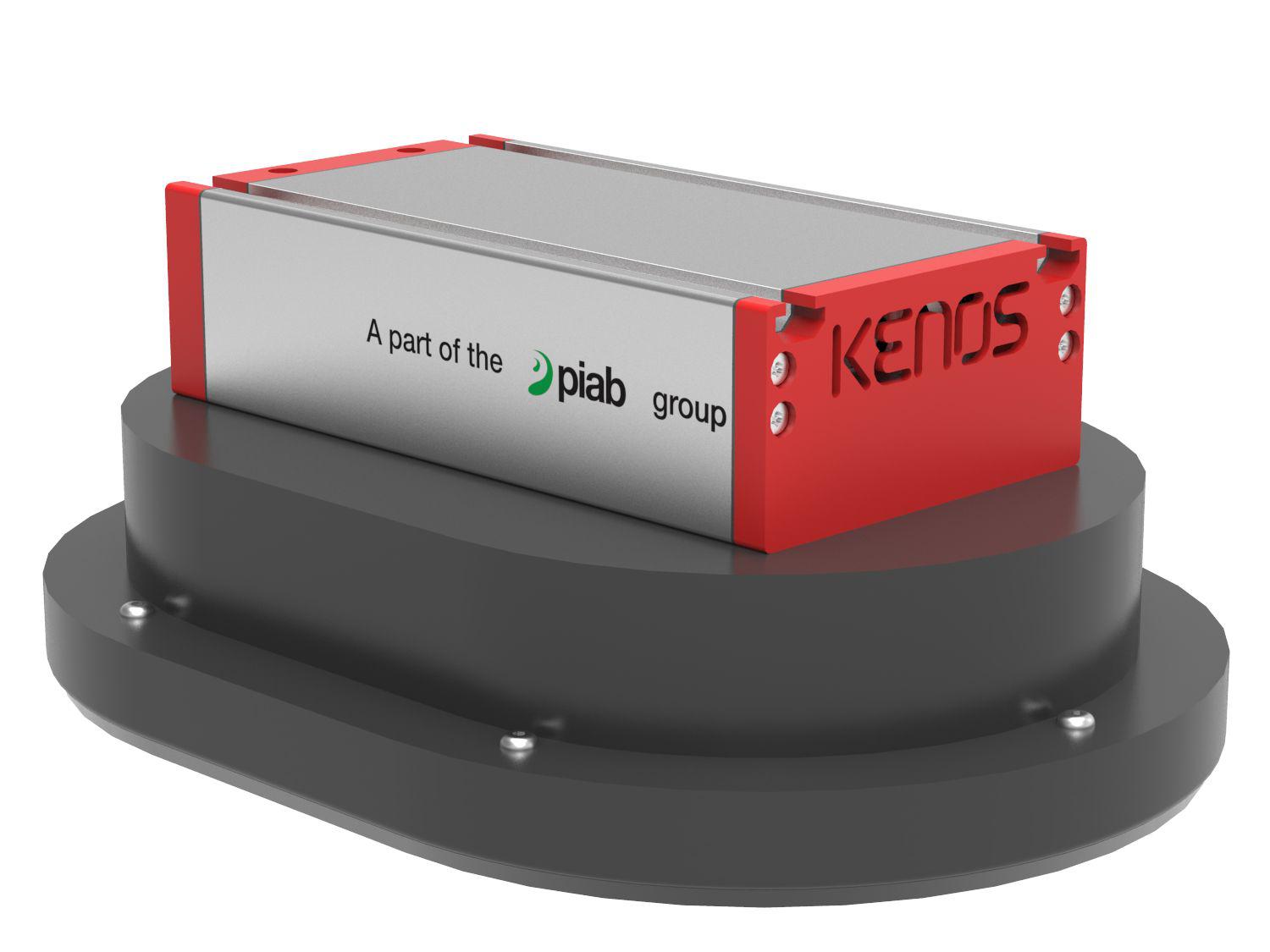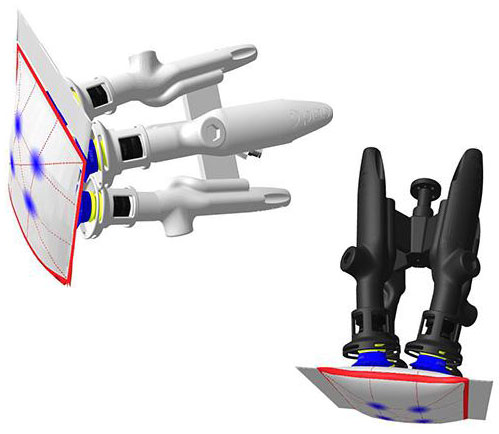 3D printed Customizable Bag Gripper (CBG)
The CBG is a configurable 3D printed gripper for handling pouches and bags (nothing else). A special developed configurator tool makes it possible to tailor-design (custom make) a vacuum gripper for a defined bag or pouch in a very simple way.
piGRIP FDA approved suction cups for bags/pouches.
COAX SX12 vacuum cartridge, special version for dirty/dusty environments. Always one per suction cup.
Automatic quick-release function, one per suction cup.
Ports for vacuum sensing.
One common connection for compressed air.
Possibility to send a signal in case of crash.
Stabilizers for suction cups as an option, useful in high speed applications.
High end 3D printed material, FDA approved as an option.
Connection for "zero position" pin/needle.